Head Coach Simon Cho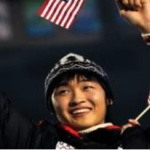 Simon Cho joined the Potomac Speedskating Club as head coach in May, 2016, after a long career as one of the world's top skaters. He has proven to be a patient and dedicated coach, and our skaters have already made great gains under his leadership.
Coach Simon grew up skating at the ice rinks at Wheaton and Cabin John, where our team now practices, and went on to skate for the U.S. National Team. He won a bronze medal in the men's relay at the Vancouver Olympics in 2010. The following year, he became the World Champion in the 500 meter in Sheffield, England. In 2012, he was the U.S. National Champion Overall.
Coach Simon emphasizes a positive coaching style coupled with a rigorous training regimen.
Assistant Coach Ja-Woo (James) Koo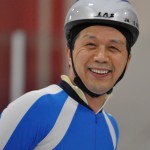 Coach Koo has been coaching speedskating in the Washington, D.C. area since 1992 and was instrumental in introducing the sport to this area. He was one of the first of many Korean-born speedskating coaches to arrive in the region and was a founding member of the (now defunct) Baltimore Silver Blades and Washington Capital teams which evolved into the Wheaton Speedskating Club, the precursor to the Potomac Speedskating Club.
Coach Koo has coached many U.S. national champion skaters including PSC Head Coach Simon Cho, Alice Choi, Michael Kim, Patrick Choi, Zack Goldberg and Craig Greer.
A father of two adult daughters, both of whom skated, Coach Koo also competes in inline and short track skating and is a very competitive Masters skater. He is a U.S. Speedskating Level I Coach and Referee and is a strong believer in ethical, responsible coaching practices.